La Roche en Ardenne
wildlife Park
There is a wildlife park in La Roche, which is more like a large farm. Little brother is crazy about animals (Wildlife teacher), so we couldn't not see this park. The entrance to the park is 6 euros per person. There are wolves, boars, chickens, geese, goats, deer and some other animals. The animals have enough space and look well cared for. Then we went for a walk in the area and were treated to beautiful views at sunset.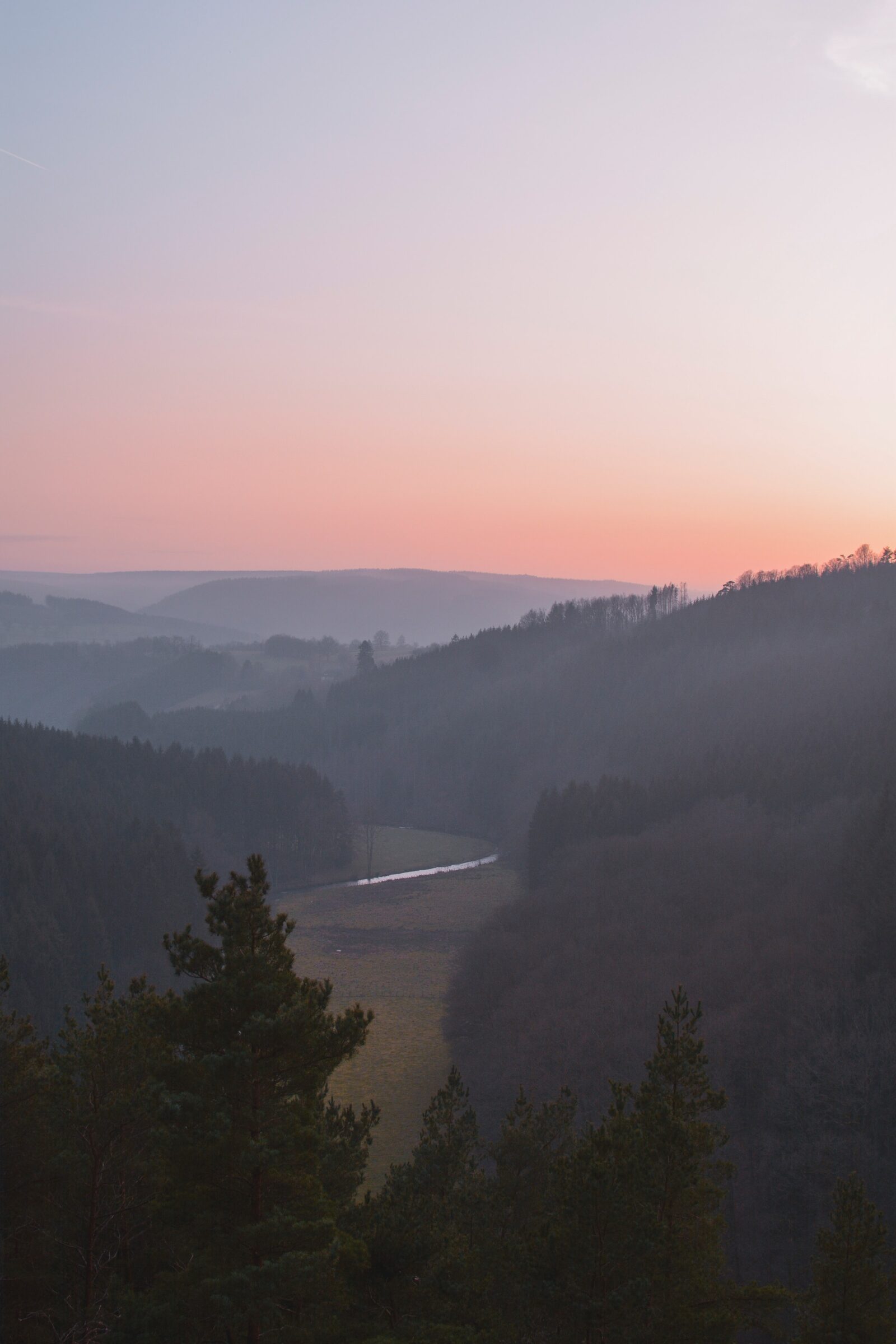 Castle Ruins
There is also a 9th-century castle ruins in La Roche. Despite the bad weather it was nice to have a look there and walk around. The ruin is well maintained and the view was very nice.
There is a falcon show 3 times a day, unfortunately it was full when we were there. You can try archery for free if you want to.
Cyril Chocolate
A little past La Roche there is a chocolate factory, Cyril Chocolat. Cyril is a family business and makes its own chocolate. For 7 euros per person you could get a tour. Of course we won't let ourselves be told this twice! First, a video was played about the origin of Cyril Chocolat's cocoa. Then a nice explanation was given about the different products that are sold and about how they make the chocolates.
Everyone got a box of chocolates and when the gentleman told us about a certain chocolate, we could taste it. They had set this up very nicely and of course we didn't leave empty-handed!
hotton
The Jacquemart
Delicious meal with a delicious beer in this restaurant. I had seen this restaurant on the internet with rave reviews and they definitely deserved it! Good menu, friendly staff and delicious food.
Caves of Hotton
The Hotton caves are fun to take a look at. Book in advance, due to corona! The entrance is ten euros per person and the tour lasts an hour. It is very cold in the caves, around 12 degrees, summer or winter.
The tunnels are about 70 meters deep with a length of about 6 km in total. There is an underground river and there are several galleries.