The Dead Sea is partly located in Israel and partly in Jordan† In Hebrew, the Dead Sea is known as Yam Ha-Melakh (the Sea of ​​Salt). The Dead Sea is also the lowest point on earth and is surrounded by the beautiful landscape of the Negev desert† Most people are familiar with the fact that you can float in the water and smear yourself in mud, but did you know that there is much more to do in the area? Below is a list of the best activities!
1. Visiting Qumran National Park
Qumran National Park (location here ), is one of the most important archaeological sites in Israel. Thousands of tourists visit it every year to learn about the beginnings of Christianity and where the scrolls were found – a discovery considered the most important archaeological find of the twentieth century! Qumran is an extraordinary place with a rich history and you certainly don't need to be religious to visit this national park.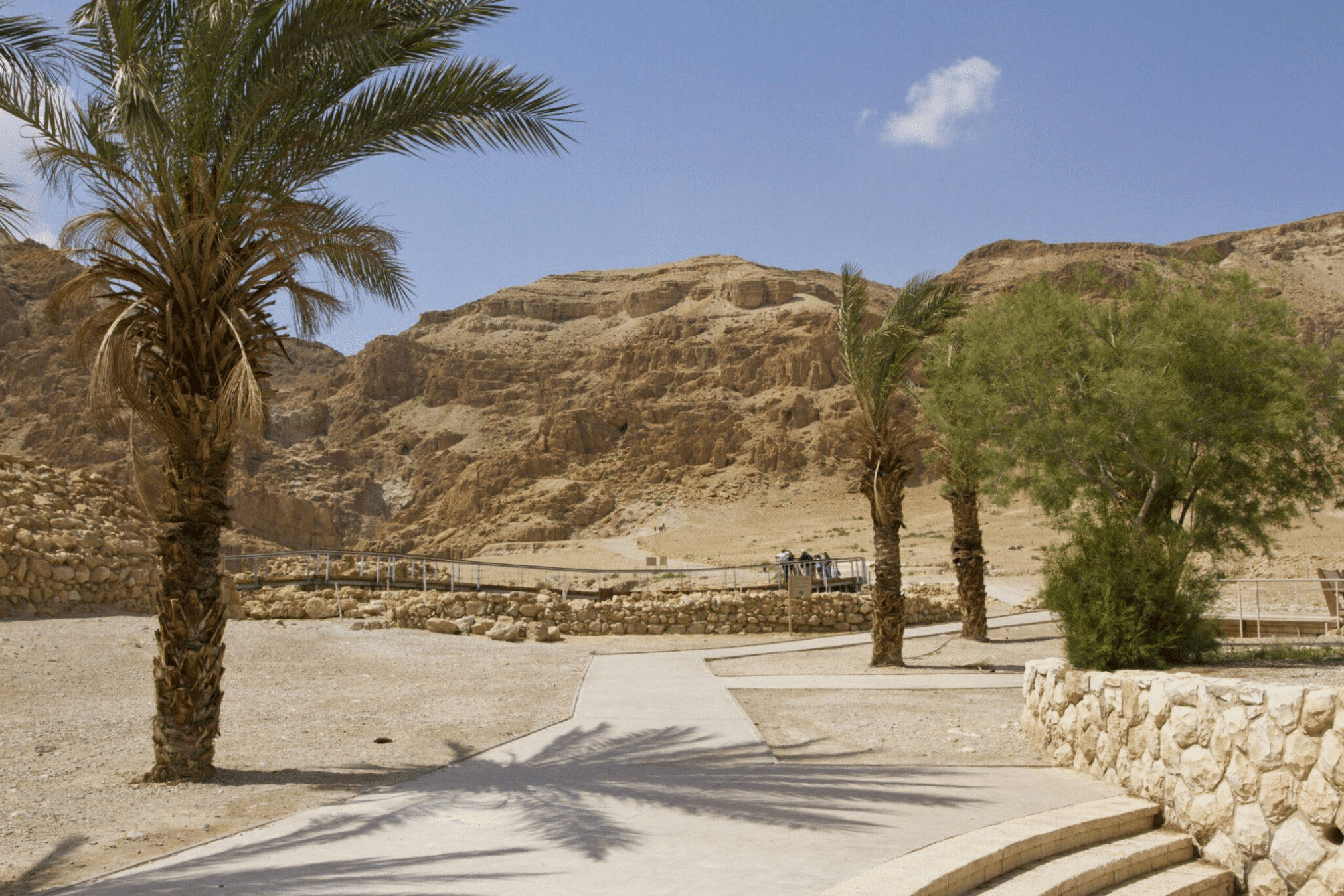 2. Hiking in the Ein Gedi Nature Reserve
It is one of the most beautiful nature reserves in Israel! The Ein Gedi Nature Reserve (location here ), contains some of the most beautiful spots in the country, some waterfalls, unique vegetation, a variety of animals and is well worth a walk. It is one of the most popular places to visit among Israelis and foreign tourists alike.
3. Touring around with the electric bicycle
Special bicycle tours that take tourists past various flowers and plants, archaeological sites, water reservoirs and caves. Suitable for families, individuals, couples and groups, the bike tours consist of family trails, challenging routes along the mountainside and longer routes between the mountains and desert. One can participate in a tour, but the bicycles can also be rented to ride independently.
Also read: Vegan Travelers beware! † The best country for vegans is Israel
4. A Boat Trip on the Dead Zee
For adventurers who love to discover natural treasures and discover the secrets of the Dead Sea. The boat trip will pass along the northern shores of the Dead Sea, revealing the secrets of nature in all its glory. What is there to see and do during such a trip? Salt pearls, salt diamonds, salt carpets, a salt chimney, mud baths where you can rub yourself with mud, water sources that flow directly into the Dead Sea and a salt water well where you can bathe. In short, a lot.
5. Relaxing on Biankini Beach
Biankini Beach is located in the north of the Dead Sea area, a 25-minute drive from Jerusalem† The beach offers a lively oriental atmosphere, is perfect for visitors seeking relaxation and is suitable for the whole family. In fact, Biankini not only has a beach, a restaurant and a sleeping area, but also a lively bar, swimming pools, a spa, a kids' club and several shops.
Favorite
Sunny Cars | All-inclusive car rental on holiday
Sunnycars is based in the Netherlands and is by far our favorite choice for car hire when traveling.
At Sunnycars you can rent a car carefree without having to worry about conditions and insurance.
Sunnycars only offers all inclusive car rental. This means that all prices you see include all other costs, coverage and insurance.
Pros:
All inclusive car rental

Dutch company

Worldwide offer

Rent a car without worries
Compare now
Want to support us? We earn a small commission if you make a purchase through our link(s), at no additional cost to you.
Also read: Israel | The 5 Best Sights in Jerusalem