It was the Americans in the post-war years that started with the theme and amusement park Disneyland. The amusement park was a sensational one and so some German entrepreneurs decided that Germany could not stay behind, there had to be a large amusement park in Germany. Shortly afterwards, the Europa-Park in the Black Forest was built. It has grown into the second largest theme park in Europe (after Disneyland Paris) and was named the best themed theme park in Europe by the British Sunday Times Travel Magazine. However, Germany has more to offer in terms of amusement parks, but what are the largest theme and amusement parks in Germany? In this article we list the most important ones for you.
Also read: The most beautiful places you can visit by car
Germany has 7 major amusement parks
A few decades later, Germany now has seven major theme parks that attract more than a million visitors a year: Europa Park, Phantasialand, Movie Park Germany, Heidepark, Legoland, Hansa-Park and Holiday Park.
They all have roller coasters, and many have rides that take you through haunted houses or a fairyland. On an adventure between gnomes, pirates, cannibals or Indians, sometimes on a 'ship' that rises with the waves, you think of it and it is there.
"White water rides" are also big and popular, as are flight simulators, in which you seem to be flying somewhere without deviating from your spot. All parks have children's play areas and many have trains to help visitors get around.
Extensive entertainment programs
The parks often also have extensive entertainment programs, including musicals, variety shows, animal shows, puppet shows, movies, laser shows, parades, and circuses. And many have "foreign" territories; Italian squares, western cities, Dutch, Chinese or Scandinavian villages, usually with matching food and drinks.
Two of Germany's largest film studios, in Munich and Babelsberg near Berlin, plus a Movie Park in Brühl, give visitors a glimpse into the film industry. They produce movies and TV shows and allow visitors to tour the facilities. In another park you can learn all about cars in Wolfsburg, the birthplace of Volkswagen. Or you can go on a realistic "safari" in Serengeti Park in Hanover.
Also read: 'Just like in the movies' | European film sets top 10
How much do German amusement parks cost?
Make no mistake, a family trip to one of the amusement parks is going to be quite expensive. Count on a minimum of € 125 for parking, admission and some food and drink. Bringing home-made lunches, sweets and drinks can save you a lot of money.
The entrance fee varies from about €20 to €30 per person. Children are usually admitted for less, but only slightly less. The entrance fee usually covers all rides and shows, although an additional fee may occasionally be charged.
Smaller parks are less hectic and you usually don't have to wait as long. Thursday and Friday are the least busy days, and the parks are also less crowded during the early weeks of the school holidays. You may also find special rates, such as family days or a two-day ticket.
Germany's best theme and amusement parks
1. Europe Park
Europa Park, in Rust, north of Freiburg in the Black Forest, is the largest park in Germany and the second largest in Europe. Twelve European countries are represented on the 200-acre site, with everything from the architecture and culture to the plants, trees and flowers authentically reproduced. His "Eurosat" takes you on a virtual journey past clusters of meteors and shooting stars.
Website: www.europapark.de
2. Fantasyland
Phantasialand, in Brühl, near Cologne, is Germany's second most visited theme park. His "Space Center" gives you a ride to the moon, and his Temple of the Nighthawk "takes you on a ride through the black of night on the back of a virtual hawk. The themed villages include Mexico, Old Berlin and Chinatown.
Website: www.phantasialand.de
3.Movie Park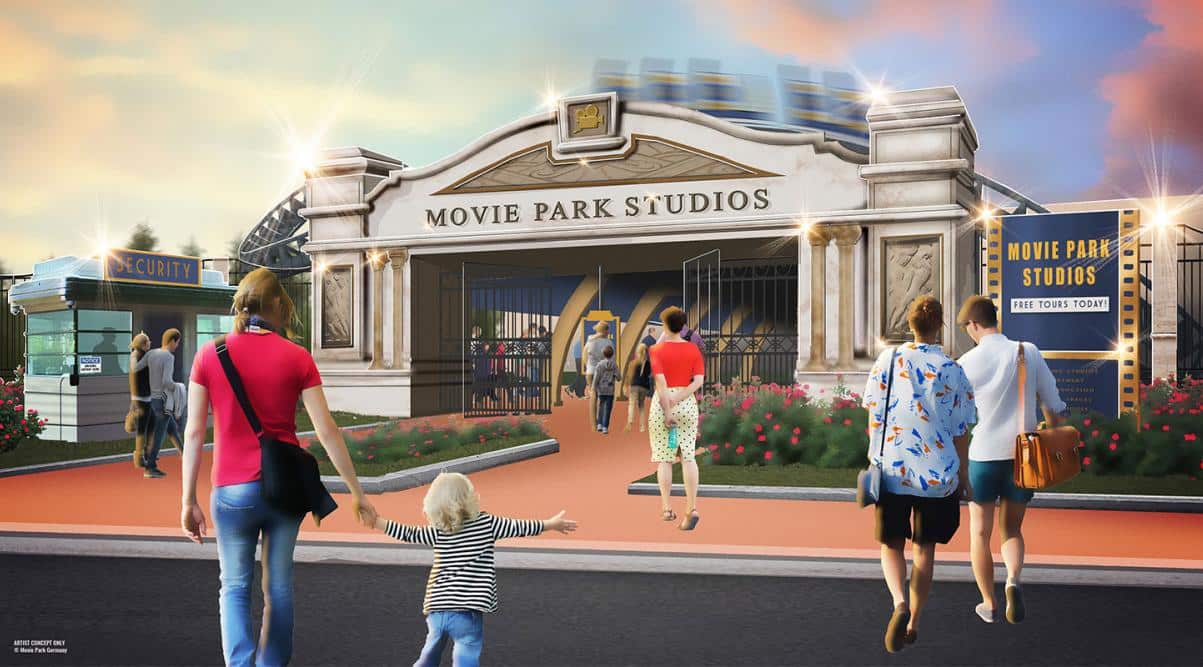 This film and amusement park, in Bottrop between Düsseldorf and Dortmund, actually produces movies and TV shows, and you can learn all about them. You'll find five areas with different themes: "Thrills" (roller coasters), "Family & Kids" and "Wonderland Studios" (cartoon stars, children's carousels), "Water Fun" (water rides such as "Ice Age Adventure") and "Hollywood" (German film museum). One of his roller coasters is called "Lethal Weapon." Enough said!
Website: www.movieparkgermany.de
4. Legoland Germany
Legoland Deutschland, in Günzburg near Ulm, is Germany's own Lego amusement park and the fourth Legoland in the world to be built by the well-known Danish manufacturer of toy building blocks. These include Neuschwanstein Castle, the skyline of Frankfurt and the Port of Hamburg, which has been recreated in great detail with Legos. Kids they inspire can take some Lego and build their own skyscraper, palace, or whatever. Even the jungles, fairytale kingdoms or pirate bays are, unlike the other parks, built with Legos.
Website: www.legoland.de
5. Hansa Park
Hansapark, in Sierksdorf near Lübeck, is the only theme park on the coast, and you can get spectacular views of the sea from the Holstein Tower, the highest vantage point on the Baltic Sea. It reminds us of the Hanseatic Lague, an alliance of cities that monopolized northern European shipping in the late Middle Ages. It creates a park of miniature buildings reminiscent of the times, and also has all the rides and entertainment you can find in the other parks.
Website: www.hansapark.de)
6. Heath Park
Heide Park is located on the dreamy Lüneburger Heide in Soltau, about halfway along the Hamburg-Hannover motorway. It is home to the world's tallest drop tower, Scream, as well as Colossus, the world's steepest wooden roller coaster. Spectacularly landscaped, with flower bed after flower bed, hundreds of trees and shrubs and a large lake in the centre, it has the usual collection of rides, entertainment and restaurants.
Website: www.heide-park.de
7. Holiday Park Haßloch
Holidaypark Haßloch, near Bad Durkheim in the Palatinate, is part park and part forest. It receives more than 1,1 million visitors a year, and the Free Fall Tower was the first amusement ride of its kind in Europe. The unique professional water ski stunt show has a program full of breathtaking stunts and risky jumps.
Website: www.holidaypark.de