L'Estartit is a beautiful and lively seaside resort on the Costa Brava of Spain† Around the center and along the boulevard you can eat out for an affordable price. In this blog I give you the best tips!
Also read: Skyscanner | How to save (a lot of) money on flights
O'Malleys
O'Malleys (location here ) is an Irish pub near the harbor of L'Estartit. The atmosphere is like in a pub, cozy and chaotic. Try the white sangria here, it is delicious! The chicken satay, spare ribs, salmon and sandwiches are also very tasty. You eat and drink here for about 20 euros per person.
Old Ambiance
The Old Ambiant (location here ) is located on the edge of the center of L'Estartit. The name says it all, the decor is somewhat old Texan and has a nice atmosphere. This tapas restaurant is run by Dutch people. Here you can eat delicious tapas and drink sangria for less than 40 euros for two!
Also read: Costa Brava in Spain | So much more than just a party destination
La Cerveseria
Excellent burger restaurant with tasty burgers, sandwiches, salads and of course beer. La Cerveseria (location here ) has a large outdoor terrace and sun until the early evening. A burger or salad costs about 7 euros and a beer 3 to 4 euros. La Cerveseria is located near the harbor.
Alba Restaurante
Alba Restaurante (location here ) is located on Plaça de l'Església. It was not that busy in the restaurant so we were served quickly. The bread with aioli was delicious, but you can still taste it the next morning. They have all kinds of paellas here and something for everyone! For 30 euros you can eat here with two people.
Il Gelato
Il Gelatone (location here ) is an Italian restaurant, for when you are tired of Spanish tapas. The pizzas and pastas are delicious and of course the tiramisu cannot be missed. A main course costs under 10 euros, the desserts are a bit pricey in comparison.
Don't forget to take a look at the courtyard, you will be amazed!
Bonus: El Cafe de la Placa in Torroella de Montgri
Okay, this cafe isn't in L'Estartit, but it's definitely worth going to from L'Estartit. El Cafe de la Placa (location here ) sits on a square, Placa de la Vila, in the middle of Torroella de Montgri. The burgers are are delicious! And that while I don't like burgers at all. Don't forget to order the Iberian ham croquettes, never had such delicious croquettes before!
The burgers and sandwiches cost around 7 euros.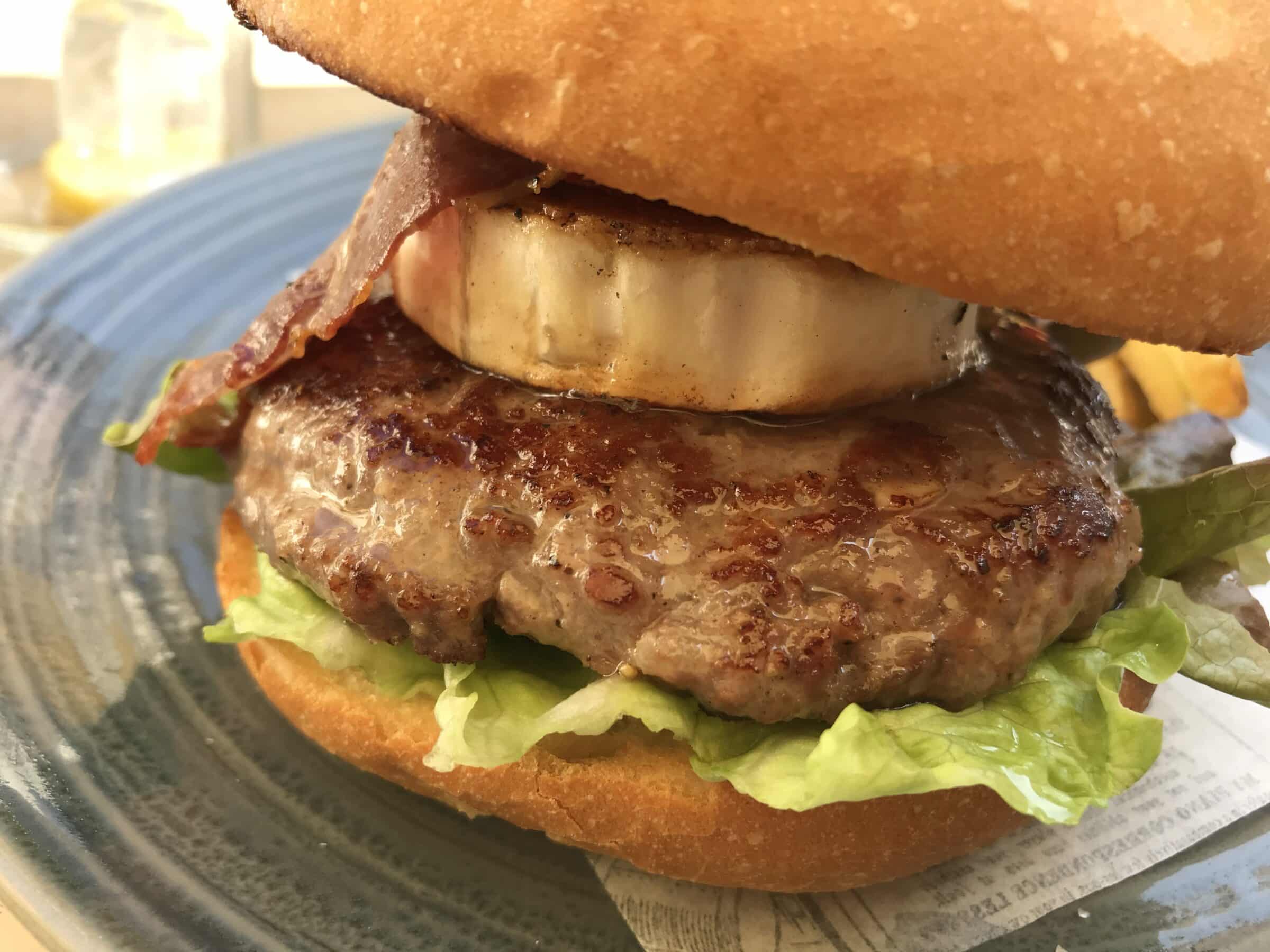 More tips?
Want to do more than just eat and drink in and around L'Estartit and Torroella de Montgri on the Costa Brava? Then read the tips in my other blog!
Also read: L'Estartit and Torroella de Montgri on the Costa Brava | Hiking tips and sights