TRAVEL NEWS – March 9, 2021: Singapore Airlines becomes the first airline in the world to test the International Air Transport Association (IATA) mobile application Travel Pass for digital health check, starting with passengers traveling from Singapore to London from 15 to 28 March 2021. This gives us now a glimpse behind the scenes, because it has become known exactly how the processes in the background work and what is expected of travelers.
Also read: IATA Unveils Mobile Travel Pass With Vaccine Information | ePassport
Also read: IATA prepares digital Covid-19 Travel Pass for launch
Mobile Travel Pass App for iOS
The app based on the IATA Travel Pass framework and in the upcoming pilot it will be available only for iOS. Passengers with mobile phones running Apple's iOS operating system are invited to join the IATA Travel Pass App and create a digital ID with their profile picture and passport information. They can also enter their flight information into the app.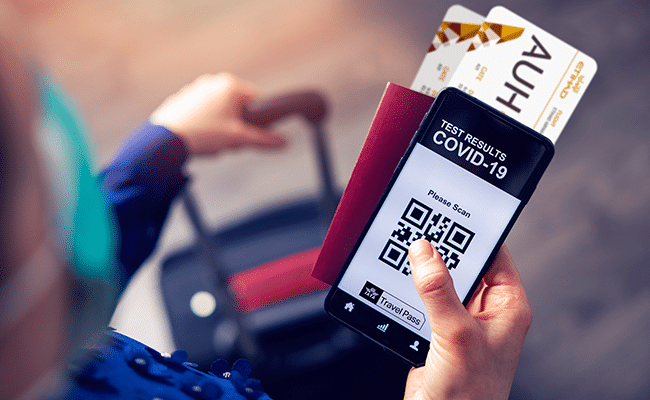 Book Covid-19 test before departure
Travelers can then book their Covid-19 test before departure at one of the seven participating clinics in Singapore through a dedicated online portal. They can then log in to the clinic using the digital ID and flight information in the app. Travelers can view their test results and flight confirmation status directly in the app. IATA's Timatic Registry provides the back-end information on the Covid-19 testing and admission requirements.
Show test results to check-in staff
Participants must then show their confirmed status in the app to the check-in staff at Changi Airport before the flight departs. In accordance with current legal requirements, they must also (temporarily) bring along a physical copy of their health certificate issued by the clinic where they took their Covid-19 test.
By merging health credential verification into one app, participants can expect a faster and more seamless check-in process. Participants have full control over how their personal information is shared as the data is stored locally on the mobile phone and not in a central database. This is critical given the highly sensitive nature of health data.
From media 2021 for everyone
If successful, this test will pave the way for the integration of the full digital health verification process into the Singapore-Air mobile app from mid-2021, again using IATA's Travel Pass framework.
Singapore Airlines will continue to work closely with its partners in Singapore and around the world in facilitating these trials and ultimately restoring a seamless travel experience for its customers.
Also in the EU a 'Digital Green Pass'
This pilot of Singapore Airlines is interesting to follow because we can expect a similar system in the EU. The EU summit recently announced that it is also working in collaboration with IATA on a mobile application that will be called 'Digital Green Pass' will be presented. The bill will be shared on March 17, 2021 and delivery and commissioning of the Digital Green Pass application is expected in June 2021.