Who doesn't love a good city trip? In a few days you can taste (sometimes literally) all the good things a country or city has to offer. In this blog I will tell you which five places are ideal for this and why!
1.Dubai
Although the splendor of Dubai didn't appeal to me at first, it turned out to be a great city after all. You can spend all your savings within a few days, but you certainly don't have to.
Dubai is a relatively new city and very modern. That brings quite a lot of comfort and convenience when you visit the city. For example, staying in the city is affordable and most places are easily accessible by car.
From almost anywhere in the city you will find the Burj Khalifa see lying. Next to the immense building are the well-known fountain shows. Of course also the largest in the world. You can enjoy yourself for hours in this environment. I especially enjoyed eating in the Dubai Mall and watching all the different people walking around!
Are you a bit tired of the hectic pace and the pomp and circumstance? Then you can go for a rest on the beach or an adrenaline rush in the desert! How cool is that?
2. Berlin
Berlin is a real metropolis. To get there quickly from the Netherlands, you can of course get in the car and drive full throttle on the highway to Berlin. But those who travel by train are probably cheaper with today's petrol prices and you will arrive wonderfully rested!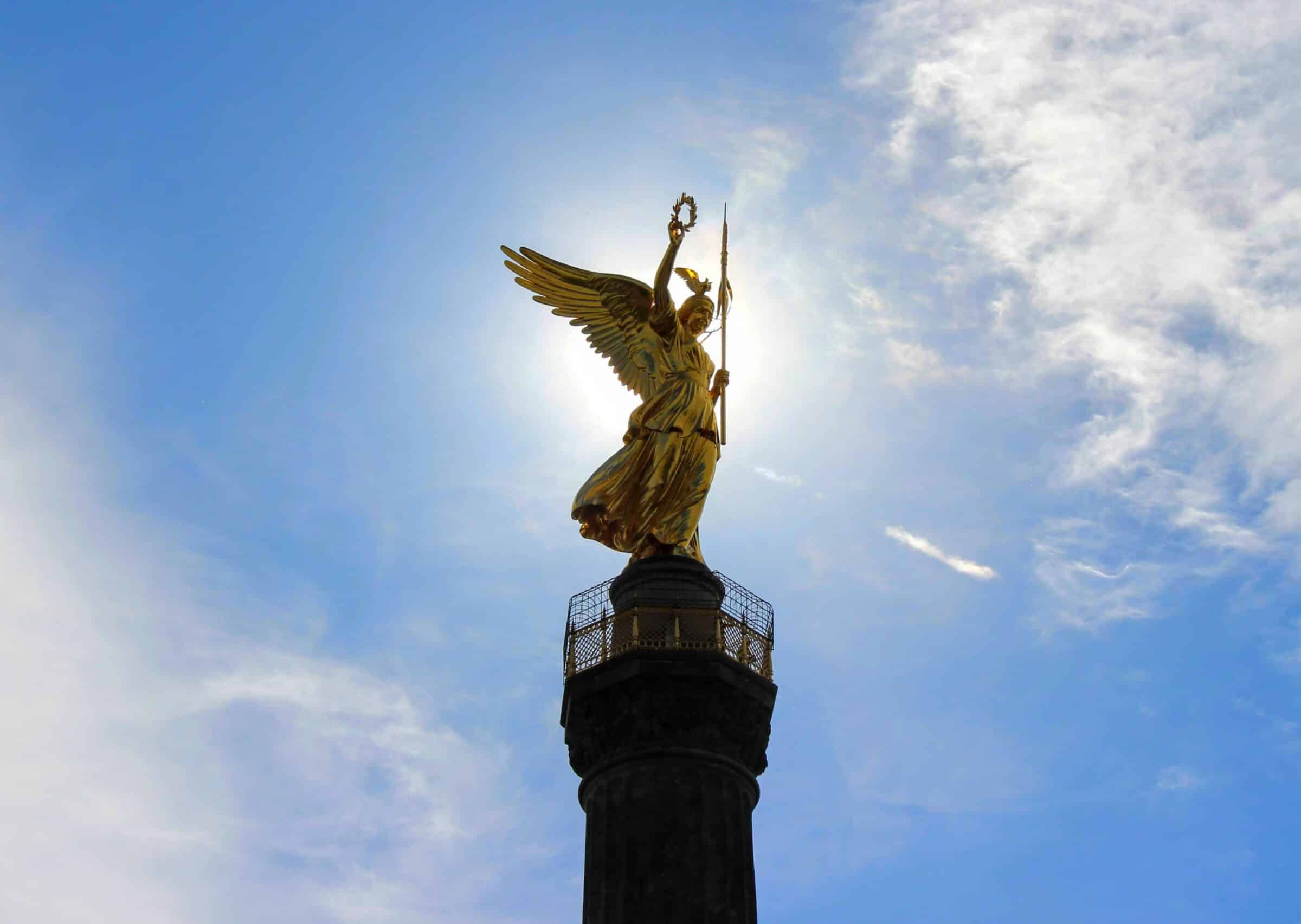 Tip: from Duisburg, near the border of the Netherlands, an ICE train runs every hour in 4 hours at 200 to 250 kilometers per hour to Berlin with only a few stops. This train is not only very fast but also super comfortable and affordable.
Things you absolutely cannot miss in Berlin are…
Also read: 10x tips for Berlin | Diverse and multicultural metropolis
3. Madrid
So in the middle of Spain and in the summer it can be 'muy caliente' in Madrid. This city trip is therefore best done in the spring or autumn, when the temperatures are pleasant here and you still have many hours of sunshine. We were allowed to walk around with about 40 degrees on the temperature gauge! But then you take care of an afternoon siesta by the pool, right?
Madrid is truly a metropolis with a lot to see. Book a hop-on hop-off bus if you want to see everything in a short time. Then you are assured of transport in 24 or 48 hours and then you know for sure that you have seen all the important sights.
Do you have a little more time? Then travel at your leisure by public transport. Chill out in one of the beautiful parks and really absorb the daily life of Madrid. It is a big city, but one where stress and haste seem to be nonexistent for the time being.
The Royal Palace of Madrid is also an attraction that you cannot miss. It doesn't matter from which angle you look at this building, it is beautiful from every angle. Part of the building is open to the public. You can also book a tour to admire the inside.
4 Las Vegas
Las Vegas, again a city of splendor. But with some faded glory if you ask me. Which also has its charm. In or near some hotels or casinos you imagine yourself in a (bad) movie.
Gambling is not for me (and my wallet). Still, that shouldn't stop you from having a great time in Vegas. We have booked a so-called 'pub crawl' to get a taste of the nightlife. We were driven in a big limousine with a group of people to the biggest nightclubs in Las Vegas. What a party that was!
If you have some spare time and energy, rent a car and drive to the cool natural parks in the area surrounding the city.
5. Port
Porto is picturesquely beautiful! I think it is a huge plus if the city is located on the sea. This way you can leave the hectic pace of the city behind you at times and enjoy the tranquility of the beach. Preferably with a glass of wine (or Port) and sun!
Various tours are offered where you can see how Port is made. And not entirely unimportant; you can taste too!
If you are a bit sporty and like a challenge, you can cycle through the city and along the beach. As you cycle away from the city, you will pass small fishing villages and small restaurants with the most fresh fish for your lunch or dinner. Always nice after a bit of cycling!