TRAVEL NEWS – March 10, 2021: China has announced that a green virus passport or health certificate will be a digital certificate showing a citizen's vaccination status and the results of covid-19 tests performed. The certificate can be obtained immediately through the WeChat platform launched yesterday. It will initially only be available to Chinese citizens and will not be mandatory.
Also read: It's official: EU gets vaccination passport called Digital Green Pass
QR code with health information in WeChat
QR health codes within WeChat and other Chinese smartphone apps are already required to access domestic transportation and many public areas in China.
The program includes an encrypted QR code that allows authorities to obtain health information from citizens.
The program contains possibilities to quickly and efficiently exchange health information of citizens or tourists with other countries.
The EU announced a few days ago that it would also come up with a similar passport. It goes the 'Digital Green Pass' and the bill is expected on March 17, 2021. The EU aims to start using the Digital Green Pass as early as June.
Singapore, USA en Britain are among the countries currently considering introducing similar permits that could serve as virus passports.
The challenge of traveling around the world again will depend on new technological standards guaranteeing a unified health passport system. A global standard shared and accepted by most countries.
Also read: Wereldreizigers.nl prospect | International travel from summer 2021?
The certificate is being rolled out "to help promote economic recovery in the world and facilitate cross-border travel," a foreign ministry spokesman said. However, the International Health Certificate is currently only available for use by Chinese citizens and is not yet mandatory.
Also read: Thailand requires Thailandplus Track & Trace app for tourists
Airlines have also organized to produce a digital health passport that is as uniform as possible for the largest number of airlines. Here IATA entered the field with its Travel pass, which is already being tested on some airlines and will go into advanced use on the London – Singapore route from March 15.
Also read: IATA's Covid-19 Travel Pass App | That's how it works and this is what you should do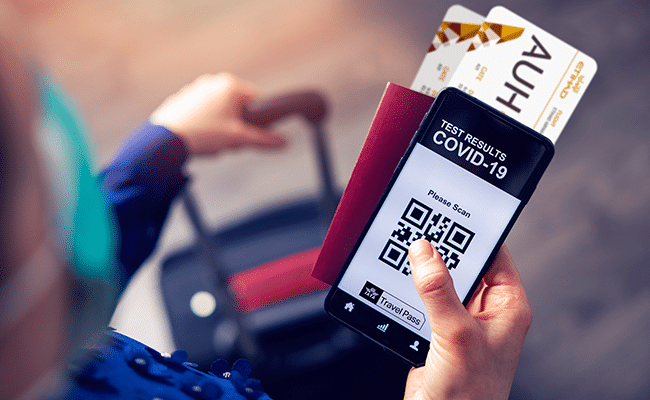 The challenge of traveling again around the world – as already noted by many players in the travel industry – will be to share a technology or use a tool that guarantees a unified health passport system that is used by most countries and the industry. shared.