SUP is an abbreviation for Stand Up Paddle Boarding. The abbreviation SUP is often mistaken for the term cool people use to greet each other (sup, man?). However, Stand Up Paddle Boarding is actually a trending water sport that people of all ages enjoy. Below you will find everything you need to know about SUP so you can get out on the water and experience the great outdoors from a new, refreshing perspective.
Also read: Travel Trends and Popular Travel Destinations 2021 | Google search volume
The history of SUPPEN
Stand Up Paddle Boarding was first seen in the 40s on Hawaii† However, paddleboarding only became a popular sport after 2001 when Laird hamilton (legendary great surfer) started SUP surfing. From 2001 until now, paddle boarding has grown in popularity with paddlers around the world enjoying their local waters (ocean, lake, bay or river) on a SUP.
Why is SUP so popular?
The sport offers great health benefits, is a great muscle workout for the whole body and gets you outside while having fun. No matter how old you are or what your fitness level, paddle boarding is easy to learn and can help you get into the best shape of your life.
Not only do you burn tons of calories exercising, but you can also spend quality time with your friends and family. Ultimately, paddlers are looking for a way to unplug from technology and enjoy the outdoors more. A paddle boarding experience will help you with this.
Also read: What is a hostel? And why should you stay there?
The different types of stand up paddle boards
There are 3 types of paddle boards you should know about: inflatable SUPs, epoxy (hard SUPs) and soft top SUPs. Depending on your budget, lifestyle and needs, one of these types is right for you. The main differences are briefly explained below.
1. Inflatable SUP Boards
Inflatable SUP boards were first made around 2014 and have become more and more popular over the years. Today they are the most popular because they are the easiest type of SUP board to store at home and transport to and from the water. When deflated, these boards roll up to the size of a sleeping bag and fit in a backpack. Contrary to popular belief, inflatable variants are just as stiff as epoxy sheets because they are made with military-grade drop-stitch technology.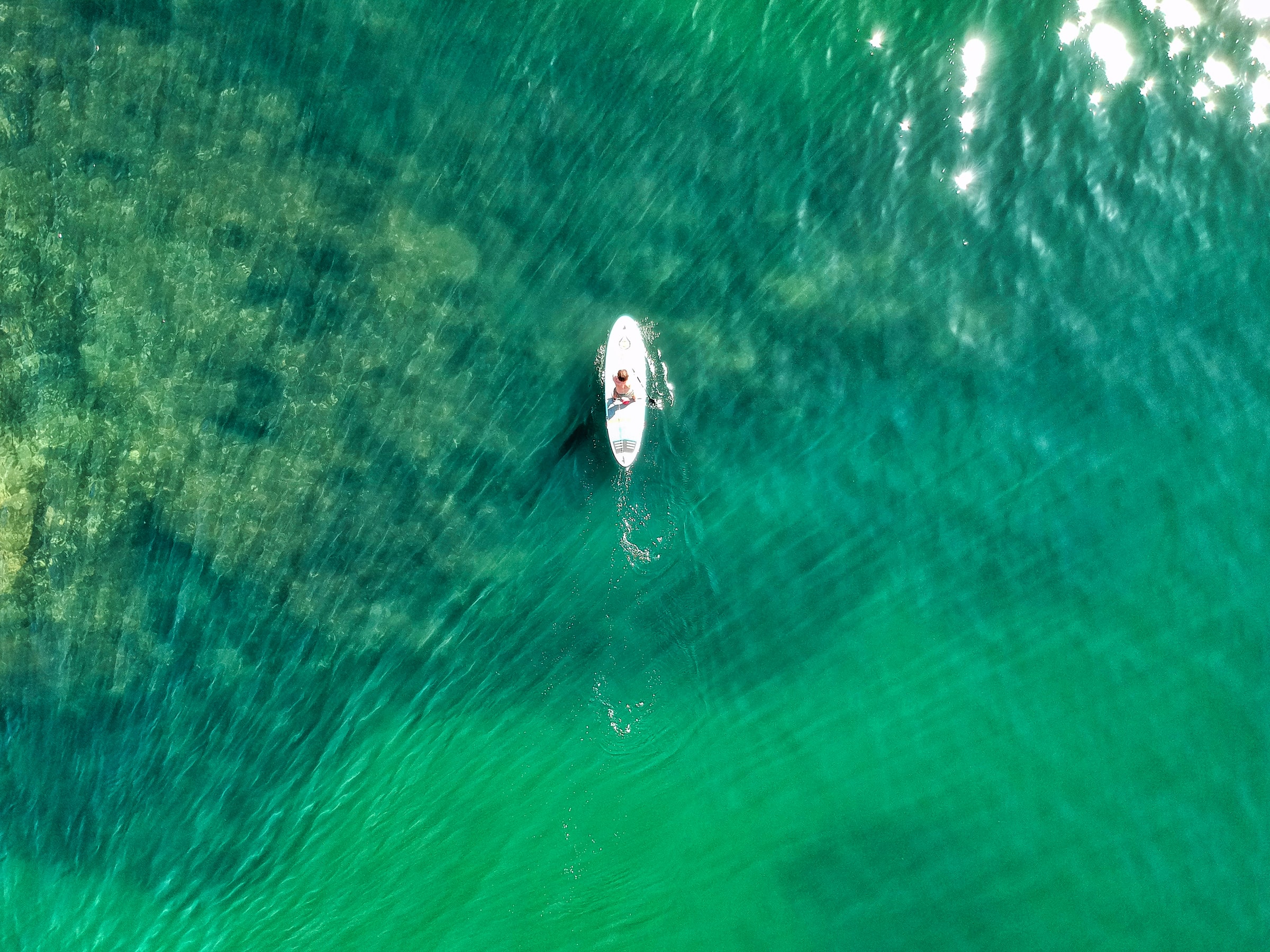 2. Epoxy SUP Boards
Epoxy SUP boards (also known as hard SUPs) are your traditional paddle board. Epoxy SUPs have been around the longest and are still the type of board of choice for people due to their ability to perform under certain conditions. Epoxy sheets are made of EPS foam and multiple layers of fiberglass and epoxy resin to prevent dents or damage.
3. Softtop SUP boards
Softtop SUP boards are the ideal board for beginners and to share with family members at a lake or beach house. The foredeck of a soft top paddleboard is made of a spongy, soft material making it extremely easy to use and durable. However, don't let the soft material fool you. All cores of the soft top boards are made of strong / rigid materials, similar to an epoxy SUP.
Different ways you can use your SUP
In recent years, people have discovered fun, new activities to do on their SUP boards. Recently, paddleboard companies have been designing boards for specific outdoor sports, including:
SUP Yoga: Take your exercises from the land to the water.
SUP Fishing: Access new fishing spots that were impossible to reach by land or boat
SUP Racing: Join and get involved in the racing culture and race with other paddlers
SUP Touring: Go on an epic XNUMX-day adventure along your favorite coast or waterway
Paddling with your dog: Your dog no longer has to stay at home
Learn SUP
As mentioned before, anyone can learn to paddle because it is easy. However, there are many paddle board mistakes that even SUP veterans make from time to time. If you're looking for an easy step-by-step video tutorial for beginners on how to SUP, check out the "Learn How to Sup in 5 minutesvideo below. With some good paddling advice or lessons from instructors, you can start paddleboarding right away.
Everyone can SUP
Stand up paddle boarding is a water sport that is only gaining popularity. With new innovative constructions, designs and ways to use a SUP board, more and more people are starting to practice water sports. Remember that paddle boarding is for everyone. Anyone can ride one, including you. See you on the water on your next paddling adventure!
Also read: Top 10 | What are the best backpacking destinations in Asia?