We start the new year en masse with good intentions. From canoeing into Ottawa to dune bashing and sand boarding Oman! After all the Christmas dinners, champagne and donuts, it's time for ginger shots, smoothies and low-carb recipes. A healthier lifestyle and going to the gym more often are among the most frequently mentioned resolutions every year. We recommend seven active activities so that you can keep up with your sporting intentions in the new year, even on holiday. Be inspired and start the new year sporty.
1. Surf spots in France
Swimming, surfing or kiting: water sports enthusiasts can indulge themselves during a holiday at the Atlantic Coast in France. The destinations Biarritz, Hossegor, Seignosse en Capbreton stand throughout Europe known for their special surf spots. Hossegor is even considered the surfing capital of Europe thanks to its fantastic waves. Other places where you can brave the waves with your surfboard are: Moliets, Old Boucau, La Gravière, Le Pen en Biscarrosse.
Even if you are not a water sports enthusiast French Basque Country a lot to offer. Stroll along the GR10, hit a hole-in-one on one of the golf courses, enjoy thalassotherapy on the coast, cycle through endless pine forests or test your taste buds while tasting culinary surprises.
2. Diving in the Philippines
With 7641 islands, the Philippines an enormously diverse range of dive sites. Whether you are a beginner or a very experienced diver, the Philippines offers something for everyone.
Due to its location in the famous coral triangle Asia, the Philippines is one of the best diving spots in the world. From colorful reefs and special coral fish to beautiful coral gardens.
Spot thresher sharks Malapascua, whale sharks all around Oslob en Sogod Bay or admire shipwrecks at Coron. For turtles and large schools of fish you go diving all around Moalboal. Advanced divers go to Apo Reef. This challenging dive site is a paradise if you love big fish like reef sharks, hammerheads and manta rays.
Also read: Itinerary Philippines 3 to 6 weeks | Hints and Highlights
3. Ziplining in Texas
Texas bursting with zipline course. From picturesque and relaxing to fast and extreme. Swing between ancient cypresses Cypress Valley Canopy Tours in Spicewood. On a canopy tour you experience nature with five ziplines, two sky bridges and an abseil.
The real adventurers opt for a zipline adventure Lake Travis to brave the longest and fastest zipline in Texas. For a more relaxed experience, go to Cedar creek, true Zip Lost Pines double lines offers for a side-by-side adventure through the loblolly pines of the McKinney Roughs Nature Park. Other popular ziplines include: Texas ZipLine Adventures, South Padre Island Adventure Park, Helotes Hill Country Ziplines, and Wimberley Zipline Adventures.
4. Sandboarding in Oman
Oman is the gateway to one of the largest deserts in the world. The Rub Al Khali desert, or empty quarter. In addition, the A'Shaqiyah desert much of the area of ​​Oman. With sand dunes of up to 200 meters high, it is the place to dune bashing.
Oman is a perfect self-drive destination, rent a 4×4 and brave the golden yellow desert sand. Tear up and down the dunes for a real adrenaline rush. It is also possible to dune bash with a driver. That doesn't make the adrenaline rush any less great and it is safe. Any energy left after dune bashing? Then sandboarding is also something you must have done. Something different than sliding over snow. Do you dare?
Also read: 7x surprising facts about Oman
5. Beach biking in Oregon
Rocky cliffs, white sandy beaches, picturesque lighthouses, species-rich tide pools: the nature of the American stayed Oregon is a balm for the soul. With a length of 600 kilometers, no trip can do without the coast.
A good way to discover the varied stretches of beach is a trip on a fat-tire bike. These off-road motorcycles with solid tires at least four inches thick are not only made for driving on sand: they can also withstand snow and stone chips. Try them out for yourself. Bee Bike Newport you can rent these hip bikes. Near Newport there are fat bike tours like the Yachat's Ride (44,5 kilometers) or the Otter Rock Ride (15 kilometers).
Also read: Highlights and tips West coast America (Highway 1 – 101)
6. Hiking in Franconia
Franken is amazingly diverse: there are 16 different holiday regions. There is untouched nature in it Spessart forest and the river delta of the Main in the west, it Fichtelgebirge in the east, the Rhön region in the north, the city region Nuremberg, the natural park Altmuehl in the South and everything in between. Hiking in this region is therefore a unique experience. With an extensive network of hiking trails, a new natural, cultural or historical treasure lurks around every bend.
Hike along wooded ridges, picturesque villages, banks of rivers and lakes, special rock formations or sun-drenched vineyards. After your walk you can of course enjoy the local hospitality: a "Brotzeit" of home-baked bread and meat products, a nice (local) beer or a glass of Franconian wine.
Tip: walk a part of the Franconia Trail. This hiking trail is known for its nature experience, breathtaking views, romantic landscapes and cultural highlights.
Also read: Attention hikers: These are the 8 most beautiful hikes in the world!
7. SUP in Ottawa
From May to October is the capital of Canada a dream for water lovers. Whether you want to try canoeing, kayaking or stand-up paddle boarding (SUP) for the first time, or already have some experience, there are countless possibilities.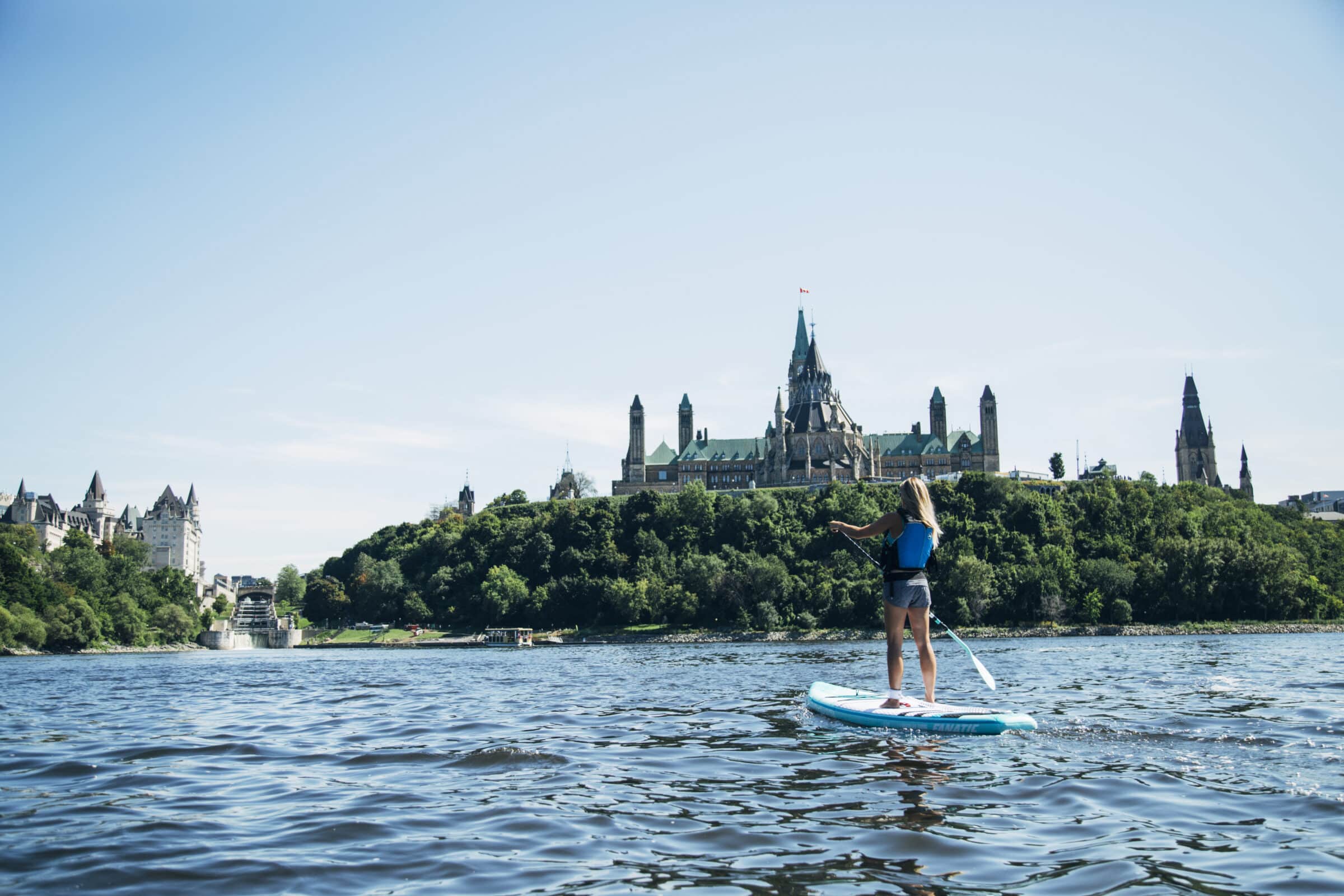 Through the center of Ottawa it flows Rideau Canal, which is a UNESCO World Heritage Site. Rent a canoe or SUP and admire downtown Ottawa from the water. Novice paddlers can start paddling on Dow's Lake, an artificial lake on the Rideau Canal just south of downtown near Ottawa's Little Italy. From your SUP you look out over the green city park, an oasis of peace. For those who want to combine water sports with relaxation on a sandy beach, choose an activity on the Rideau River. Kayak down the river and relax on Mooney's Bay.
Also read: Ottawa Canada | The most adventurous city trip in the world
Photos provided by: © fltr: Underwater world in Anda © Philippines Tourism, Dune bashing in Oman © Ministry of Heritage & Tourism Sultanate of Oman, Anglet © RiBLANC