Do you always dream about sunny winter destinations? You know, that infamous time of year. It gets dark earlier and earlier, in the morning your ears almost freeze off, the stove is glowing at home and you prefer to stay in your warm bed all day. Winter fun? Nothing for you. You mean sun, sea and sweltering days at the beach. And why not? So for those who prefer to escape the cold and icicles in winter, we have listed a few sunny travel destinations for you. Say goodbye to our cold little country!
The Philippines
if you think about Asia, then you will soon see yourself lying on the delicious beaches of Thailand, Malaysia of Indonesia† Excellent choice! Just not in our winter months. There is a good chance that you will see more water than you would like. The rainy seasons are the wet bummer for a beautiful sunny winter destination in many Asian countries. Luckily that's on the Philippines, in the southeast of Asia, just a little different. In the months of January to April you can easily go here for a wonderful holiday in the sun. The big advantage of the Philippines besides the beautiful, warm weather? Food, drinks, accommodation and activities are very affordable.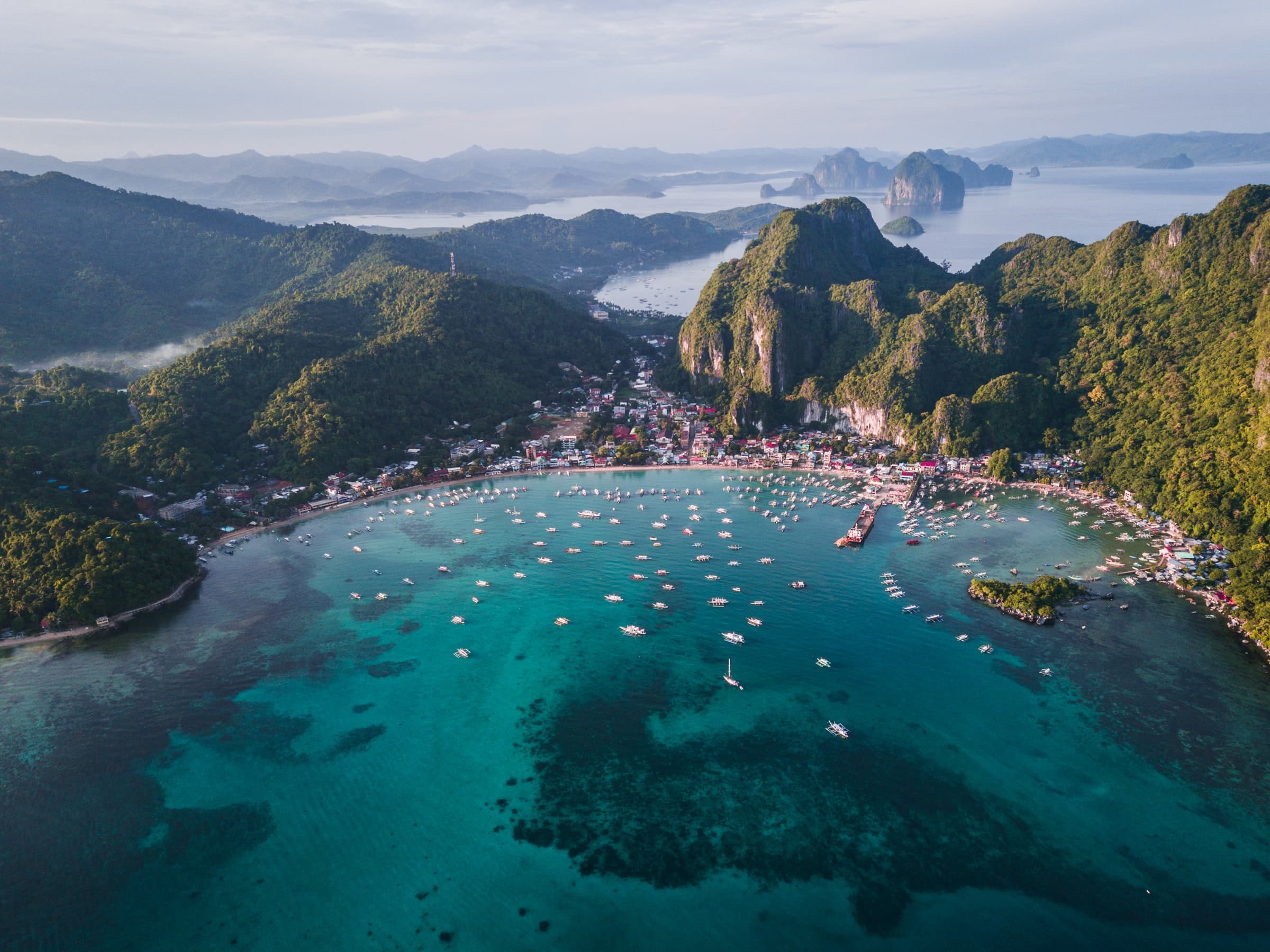 The Philippines consists of more than 7000 islands of which Luzon and Mindanao are the largest. The beaches are exquisite. Our recommendations: the beaches on the islands of Boracay and Cebu. The clearest water ever! Huts on the beach, hammocks swaying between the tree trunks of the dense jungle and white beaches. The temperature in this sunny winter destination easily rises above 30 degrees and let that be exactly what you want!
Want something more than sunbathing? Then visit the rice terraces of the Cordilleras, a beautiful landscape north of Luzon. Still have energy left? Then try the smoking volcano Mount Mayon to climb. You can have fun up to 2200 m altitude. First check that it is not about to erupt. In addition, keep in mind that you do not arrive during the hurricane season (late June to mid-December).
Miami, USA
Slightly less warm and of a completely different category of 'beautiful beaches' are the amazing beaches of Miami, Florida. We can say that Miami is one of the coolest cities in the world right now. Seeing and being seen is an art in itself here. The sun is always present and the temperature here is usually between 25 and 30 degrees. How good do you want it to be? Miami South Beach is the most famous beach in town.
Ocean Drive, where strolling is a profession in itself, is also world famous. The city is located in southeastern Florida and is full of sights. Parrot Jungle Island, Miami Seaquarium, Everglades National Park just outside the city, and especially the Little Havana neighborhood where you feel like you're in Cuba, gotta see it to believe it. Fantastic dinners and dazzling nightlife spots, you can't go wrong with this! But actually you come here for the beaches. Miami Beach has a super hip boardwalk, straight out of a movie. Clearwater Beach is arguably the prettiest beach with fine, white sand and nightly entertainment from the 'Sunset At Pier 60' festival. Yes, that's right: every night! Be sure to wait in the evening for the scorching sun to slowly rise into the Gulf of Mexico sinks. Daytona Beach is also a must. Parasailing and fishing is possible here every day. Miami, here we come!
Aruba
Why make it difficult? 'Cause everyone knows you just fly to Aruba must grab if you want sun and sea. It doesn't matter which month, which week, which day: it always hits the spot! The beaches are unparalleled, the sea water is mouth-watering and the diving opportunities are more than excellent. Our favorite beaches? Grape Beach, Eagle Beach and Palm Beach.
The island is not that big, from the capital Oranjestad you can be on the beach in no time. Rent a car and you will be wherever you want to be in no time. In Aruba you will find beautiful beaches with mangroves. Maybe not your taste, but just as comfortable: the many hotels on the beach. If you don't feel like it, go to Druif Beach. Wonderfully quiet with the sea all to yourself. If you have the time, try to get your diving license. Underwater you will encounter giant tortoises, barracudas and many large, colored fish. There are also some ship and plane wrecks off the coast. Aruba has a Dutch history, so you can often get along well with the Dutch language. good bini!
Kenya
I don't think you will soon Kenya in East Africa when you are looking for a travel destination to escape the winter. You should! Because this country has no less than 500 km of coastline with the most dazzling beaches. If you are a snorkeling or diving enthusiast, then you are in the right place anyway, because there are several coral reefs off the coast.
The most famous beaches are Bamburi Beach, Tiwi Beach and especially Diani Beach near Mombasa. Bounty beaches and snorkelling coves abound here! The palm trees wave to you warmly while the sea is astonishingly clear. What more could you want than a unique private beach where you can sip your cocktail on your sun lounger? Fancy something active? Hop on a water scooter, take a kitesurfing lesson or sail the lapping waves towards the coral island of Wassini. Kenya and its dreamy beaches will undoubtedly leave you wanting more!
Oman
Last but not least in these top 5 sunny winter destinations: Oman† Ever thought of Oman, on the Arabian Peninsula? Probably not! This country in the Middle East has remained fairly under the radar of many travelers, which makes it a very pleasant destination. The country borders Yemen, Saudi Arabia and the United Arab Emirates and has everything it takes to become a favorite sun destination.
Especially when it is freezing and freezing cold in the Netherlands. In general it is 30 degrees here, the sandy beaches are immaculate and the natural landscapes are sublime.
Travel to Salalah, you don't know what you see. A green wooded area bordering white beaches and turquoise sea water. Go here especially in the months of November to April and you will not be disappointed. Our favorite destinations in Oman are – besides Salalah – Zighy Bay, Wahiba Sands, Sohar and Masirah Island. The culture in Oman is wonderful and therefore beautiful to experience. Make sure you don't dress too naked, that can be experienced as disrespectful. Of course it is fine to wear swimwear on the beach. Enough choice to put on a nice brown hue under a warm, scorching sun instead of getting numb in the Dutch cold. Ice and freezing cold? Bloody and hot!