The mania around #vanlife or the campervan life is absolutely everywhere. It graces the covers of glossy lifestyle magazines and fills our social media feeds, most notably Instagram† It's not just a trend that comes and goes for a while. No, the campervan life seems to be a trend that is here to stay. More and more people are taking a tour or world trip in a camper van on their personal bucketlist. and we totally understand why! The only question is: are you going to buy a campervan, or are you going to build a campervan?
Is vanlife something for you?
The appeal of going out with minimal personal belongings is easy to understand. Escape the daily grind, beautiful spots, sunsets and freedom. But not everyone knows how to achieve this. If you're up for a dose of wanderlust and feel like the #vanlife If you want to try out the campervan lifestyle, we have some useful tips and advice for you here. Sit back and relax, because it's quite a bit of information!
The first thing to do when considering buying or building a campervan is to decide if you are really ready for this journey. Many of the Instagram pages and blogs associated with the van life lifestyle are devoted, make it all look effortless and romantic. In reality, it is not a way of life that suits everyone. There are many aspects of life in a van that you may not enjoy.
The most obvious is of course the extremely small space in which you will live for a longer period of time. And when you travel with a friend or partner, it gets even more difficult. Keep in mind that it is also unrealistic to believe that you can always keep the van clean. So if you hate a little dirt, you may need to reconsider. You will also experience bad weather for days, and you will feel claustrophobic at times.
On the flip side, while RVs may feel small inside, most RVs are significantly larger than a car, so if you've never sat or driven one before you make up your mind, do a few test drives and better yet: rent or borrow a motorhome to test it properly for a week or more!
What is your budget?
This is of course one of the most important points before you start looking for a camper van or a bus that you are going to convert yourself. What is your budget? Determine clearly in advance a total budget for your camper van. Including any conversion, inspection at the RDW and the surrender of BPM.
You can also increase your budget, so that, for example, you have a separate budget for buying and inspecting the motorhome and a part for converting. With a budget that you have carefully thought about in advance, you can filter online faster, which immediately makes your search much more efficient.
Buy a Vanlife campervan or build it yourself?
There are plenty of options for deciding what type of vehicle to buy. What you choose is a completely personal decision. First of all, you have to decide whether you want to build your own camper van based on a delivery van, or whether you go for a ready-made one. This can be a DIY camper van that you buy from someone, or a factory camper where everything is already on and on straight from the factory.
Three tips to find a suitable #vanlife camper
Maak Tween keuze† Decide whether you want to furnish a camper yourself or whether you buy a furnished camper;
Test different (type) campers! We have rented a camper for several weekends ("camptoo" is an air-bnb platform for campers, so an ideal way to explore the market) in order to experience what you do or don't want in a future camper;
Have an independent purchase inspection take place, if you buy a second-hand motorhome. We bought our motorhome through Marktplaats, but by taking in a purchase inspector, we have largely covered the chance of a bad buy. The costs for a purchase inspector far outweigh the costs of a possible bad purchase.
Build Vanlife camper van yourself
Are you planning to build a vanlife campervan yourself? Then the following chapters are definitely worth reading. Would you rather buy a ready-made camper? Then scroll through the relevant chapter.
Okay, so build it yourself. Building your own is part of the appeal for many people and certainly has its perks. It's usually cheaper to buy an old RV or van and rebuild it yourself, rather than buying one that's already been refurbished by someone. It also means you can customize it to your own specific needs. However, you have to take many things into account, for example having the (re)inspection of a campervan at the RDW.
You will also immediately be faced with a number of important choices regarding certain characteristics of the bus. Below we list a few important ones for you.
How many persons?
How many people do you want to travel with? That is the first question you should ask yourself because it will help you find the right bus. Do you want to travel with two people? Then you need fewer chairs and less space than, for example, an entire family. More people also means more seats, which means installing extra seats or benches (which must be approved by the RDW). Do you only have one child? Then you may also be able to get by with a bus with a 3-seater cabin.
Dimensions bus campers
Vans that you can convert into camper vans come in all shapes and sizes. The most common size for motorhome builders is an L2 H2, or Length 2, Height 2. H2 is on average around 1,95 meters high. If you make a floor and ceiling in the bus, standing upright is often no longer possible. An H3 bus is on average 2 meters 10 high. In addition, despite the same name, the dimensions differ per brand and year of implementation. It is therefore a good idea to measure this on the spot when you go to look at a bus.
Also read: #vanlife DIY | Which campervan do you choose if you are 2 meters tall?
Example: dimensions Ford Transit bus 2014 / 2021
| Length/Height | L2/H2 | L2/H3 | L3/H2 | L3/H3 | L4/H3 |
| --- | --- | --- | --- | --- | --- |
| Wheelbase | 3300 mm | 3300 mm | 3750 mm | 3750 mm | 3750 mm |
| Cargo space length | 3044 mm | 3044 mm | 3494 mm | 3494 mm | 4217 mm |
| Load space width | 1784 mm | 1784 mm | 1784 mm | 1784 mm | 1784 mm |
| Cargo space height | 1786 mm | 2025 mm | 1786 mm | 2025 mm | 2025 mm |
| Length rear overhang | 1208 mm | 1208 mm | 1208 mm | 1208 mm | 1931 mm |
Example: L1/H2, L2/H2, L2/H3 etc, Renault Master
(click to enlarge)
Compact bus campers
Compact campervans generally drive more economically and are easier to park than larger campervans. Consumption is also less intense, which will save you a lot of money in the long run. Small bus campers are also more flexible, in principle you can get to hard-to-reach places more easily. You can take on the adventure a little more, because with a set of good tires you can also go partly off-road. If it gets too intense, you can still maneuver a small bus well and decide to turn around. With a large, long bus, this can quickly become quite a challenge.
In conclusion: Because small campervans are smaller and generally more economical, you can go into more cities because they are less polluting. You are therefore less likely to have to deal with any environmental requirements and restrictions.
Hidden costs
If you also intend to buy a bus and convert it into a motorhome, keep in mind that most buses are advertised (by dealers) without VAT and that you still have to pay the rest of the BPM. This is because you change the function of the bus to camper. These amounts can add up considerably, for example we had to pay approximately € 1.400 rest BPM, so take that into account in your budget.
Purchase Inspection
Have your bus fully checked by an expert. This will probably cost you 100 to 200 euros, but if there are any defects, you will have this immediately. During a professional purchase inspection, they check buses for rust, mileage, damage, the engine and gearbox and the general condition of the bus. You can ask your own trusted garage or find a suitable party that specializes in the maintenance of delivery vans via Google.
Camper registration with the RDW
To get a delivery van on a motorhome license plate, you must meet the design requirements of the RDW. After building your campervan, you are also obliged to register it. You must have this done at an RDW inspection station. You pay a one-time fee for this.
Always consult the rules of the RDW in advance. Build your campervan as best as possible according to the rules they give the RDW website so that you will not be faced with unpleasant surprises and you will be sent back home if there are deviations from this. It is very sour when your hard work is rejected and your parts have to be demolished or rebuilt.
When you pass the RDW inspection, you also have to pay road tax for your motorhome. The good news is that with a motorhome you are eligible for the so-called 'quarter rate'. The name says it all: the quarter rate ensures that you only have to pay 25% of the road tax, which makes a huge difference in costs.
To be eligible for the quarterly rate of the tax authorities, your motorhome must also meet a number of conditions. you read there here More about this on the website of the tax authorities.
Inspiration for the conversion
Are you going to convert a van into your unique and personal camper van yourself? Then it is smart to surround yourself with knowledge. It's also just really cool to see what others have built. Of course there are many websites (such as this one) where you can find fun and useful tips about converting a camper van.
Camper bus inspiration on Instagram
To start with, it's always nice to see how others have done it, for example on Instagram with the tag #campervanconversion† Look at the furnishings, which colors they use and how they may have incorporated a shower or toilet in their camper van. Take the knowledge with you when you start thinking about a design yourself.
More Campervan experts
You can also join forums or groups that only talk about one thing: converting or buying a campervan. Especially on Facebook There are a number of groups you can join to get inspired – or ask for help from people with experience.
Below is a list of useful Facebook groups if you want to build a Camperbus yourself. These facebook groups also often feature self-built camper vans for sale, which is of course always an option.
Build a camper in 10 steps
Would you like to know which steps you should take in general when building a #vanlife bus camper? We (vandemics) built our campervan within one month with the 10 steps below. After these 10 steps, we will also immediately tell you what our 7 favorite facilities are in the motorhome after traveling for a few months, and what we might do differently next time.
1. Create 3d model in Sketchup
On May 10 we started building the camper. Since Sandra is a 3D model of the camper bus in Sketchup and we had already ordered many materials online, we felt well prepared. But where do you actually start?
2. Stripping the bus
We started by stripping the bus completely. Our bus is a former work bus of network operator Liander. As a result, there were still all kinds of wires, plates, lamps, etc. All this had to be removed before we could start construction. Removing everything took us about 2 days.
3. Anti-drumming and isolating
After the major cleaning, we started installing anti-drumming plates on the large wall surfaces. We then covered these with Armaflex insulation material. With this we covered the entire bus in about 3 days (this could be faster, but we had to wait for the delivery of material). After insulating, we replaced the floor that was already in the bus and covered it with vinyl. We needed about 1 day for this..
4. Install the electrics
The next step in building the camper was installing electricity. This seems like a complicated job, but since friends of ours have also converted a bus into a camper, we could use their example as a starting point. Installing the solar panels took us about 1 day (mainly to get the mounting brackets to size) and pulling the cables and mounting the electronics took about 2 days.
5. Placing the Woodwork
Then it was Sandra's father's turn to place all the woodwork in the bus. Frankly, this is the reason our bus was ready so quickly. Sandra's father is a carpenter and has spent many of his free hours on the bus. Together with Adriaan, he placed the walls and then hammered in the frame. Placing the base took about 5 days.
6. Upholster cushions and sofa
In the meantime, Sandra and her mother worked on upholstering cushions for the sofa, cutting the mattress to size (just with a bread knife?) and sewing curtains.
7. Countertops, upper cabinets, drawers and doors
When the base was built, we painted everything together with Adriaan's father and we went to Ikea to buy a counter top, upper cabinets, drawers and doors to further furnish the base. You can of course also make this yourself. I have chosen to use standard sizes for the installation so that the Ikea products fit well and to choose a countertop that we could cut to size ourselves (2 days).
Sandra's father then placed and finished everything (4 days) after which we started working on the "water block".
8. Installing the water system
We have chosen to place an extra counter block in the camper in which the clean (53 liters) and dirty water tank (48 liters) are incorporated. The filling and emptying of these tanks can be done at the back of the block so that no extra holes had to be made in the body. By means of a water pump (12 Volt) the water is sucked out of the tank so that water comes out of the tap. Making the block, including the installation, took us approximately 2 to 3 days.
9. Installing the ceiling
The next and last big job of building the camper was the ceiling. Since our roof is made of polyester, installing a skylight with a fan was not that bad. This job was completed within 3 hours. We covered the ceiling itself with plastic scraps. We have chosen this because this is relatively light material and the lines emphasize the length of the bus. Placing the scraps took almost 2 days because a cove had to be placed on the sides.
10. Finishing and decoration
Then it was time for finishing and decoration. We needed a total of about 3 days for this and afterwards we officially declared the bus on June 9th! Below the end result of the layout of the DIY camper.
Which facilities in your campervan?
Some people find a shower and toilet important, others find it a superfluous luxury. Others attach great value to air conditioning, hot water or a refrigerator with freezer. Do you find it annoying to have to make your bed every day, or not? These are all questions you should ask yourself.
Fortunately, building a camper yourself gives you the freedom to set it up completely to your taste. For example, a separate shower takes up a lot of space but provides a lot of extra comfort on the road, so you are a lot less dependent. In short: it is therefore a good idea to have clear in advance what facilities you would like to see in your bus.
To help you on your way @vandemics the 7 most important features / facilities for you. After many long roadtrips they can say with full conviction that these 7 'camper features' are worth considering for your DIY bus camper!
1. Solar panels
A DIY bus camper can no longer do without solar panels. Our camper has two panels on the roof with a total of 320 watts. We mounted these using mounting brackets and super strong kit. These ensure that our 220 Ah battery is continuously charged. On our battery monitor we can see how full the battery is and how much the solar panels are producing. If it is cloudy for a day, the battery is also recharged by means of a relay while driving and/or by means of an external power cable.
Also read: Flying solar panels – The danger that lies on the roof of your motorhome
We have been on the road for months now and have not had to recharge once, while we still use continuous power for our refrigerator, roof fan, tap, telephones, kettle and hand blender. Truly a must-have motorhome feature!
2. The trundle bed
Adriaan and I are both relatively tall (175 cm versus 195 cm) so that's why our bus needed a long bed. Because nothing is more annoying than a shortage of bed. That is why we have made a trundle bed in our bus. During the day we have a couch at our disposal (yes, you read that right, a couch; that was a condition for Sandra because she likes to put her legs on the couch) and in the evening we easily slide the extended part of the bed over the couch to.
The fixed part of the bed is 140 cm and the extendable part is 60 cm. This way we also have enough space under the fixed part of the bed for the "garage", or the storage room at the back of the bus.
3. Outdoor bar
An outdoor bar, who wouldn't want that?! We didn't want to miss it in our bus and we easily made one ourselves using a rails, two shelf supports and a shelf. The bar is easy to remove when you don't need it and place it at different heights when it's time for a drink.
4. Short cut to the laundry basket
We think this is perhaps the most ingenious camper feature in our bus; a short cut to the laundry basket. Our laundry basket is neatly hidden under the sofa. Without this feature, you have to lift the entire seat of the sofa every time to get to the laundry basket. Not a disaster in itself of course, but we came across this idea on YouTube and wanted this too! Through a small hole in the woodwork you now only have to put your hand under the pillow and drop your dirty underwear in the laundry basket.
Shortcut to the laundry basket in the camper
5. The sliding table
Since a camper has limited space to move around, you don't suddenly want a table to block the space. That is why we opted for a sliding table which is concealed in the kitchen unit. From the outside you don't see that this is a table, but if you want to eat inside or work on the laptop, you can easily slide it out. At the hardware store you can buy strong drawer guides (we opted for 45 kilos) to ensure that the table can take some weight.
We made the table from a leftover piece of the worktop, so it fits perfectly with the kitchen unit.
Sliding table in the camper
6. The Bookcase
We have copied this camper feature from camper friends of ours. We have a real bookcase in our camper. We actually had space left between our (standard Ikea) upper cabinets for which we were looking for a solution. A bookcase turned out to be the solution. In this way we have a cabinet where we can display beautiful travel books and a practical way to hide an open space. In addition, the box is ideal for quickly throwing something in when you are on the road.
We also used a leftover piece of the counter top to finish the cabinet.
7. Your own "bathroom" with drying rack
Last but not least, one of our best motorhome features; the bathroom with drying rack. Since our bus is 630 cm long, we had the opportunity to create a "bathroom". We have not placed a shower here, but a toilet, a wall with toiletries, a mirror and a drying rack. Especially the latter is really a godsend. It happens all too often that we leave a place in the morning and our towels are still wet. In our previous bus, these were always somewhere in the way and/or it didn't dry properly. This drying rack ensures that our towels no longer smell like "wet dog" and that nothing is in the way. In addition, we can always easily reach our toiletries and we do not have to turn around the whole bus when we are looking for a nail clipper, for example.
What we will do differently next time
After months of traveling around in our camper van, we have collected the must-have features for you above. But it is also time for reflection! What would we do differently if we were to do it again?
1. Removable Paint
White, we like that because it ensures that our bus looks light and spacious. That's why we painted all the woodwork white, just with simple matte white paint. But do you know how hard it is to keep white, white in a RV?!
In a room where you cook, wash, sleep and just live, white has to endure a lot. That is why, of course, everything in our previous bus was provided with prints and colors as standard from the factory (something we thought was ugly). We therefore have to brush regularly and after two months we can say that white is no longer so white everywhere. We recommend that anyone who also plans to go for white use removable paint. As soon as we are back in the Netherlands, we will also provide the entire camper with that, because what is white must of course remain white?
2. A bigger sink
"I think this sink is ideal because then we have a lot of worktop left over" I said to Adriaan. That's why we decided to buy a small size of 26 by 32 cm. It fits perfectly into the worktop, the only drawback is that our pans and plates don't fit in it and you have to wash it very gently so as not to get everything (read: the upholstered sofa) wet. So next time we will definitely buy a larger sink. But until then, we'll make do with this and make "splash edges" as soon as we get home to contain the splash.
3. Raise the built-in refrigerator
Have you ever thought about why your built-in refrigerator at home is always at eye level? We didn't before we started working on our self-build bus.
Our 60 cm deep refrigerator is placed where it fits best, at the bottom left of the kitchen unit. Never thought that that is not useful at all, especially if you do groceries for 4 to 5 days like we do. What you need is somehow always in the back and to get to it you have to get on your knees and deep with your arm is the fridge. So not ideal!
The only advantage; if you put the unhealthy things in there you'll think twice before you bring them out!
4. The water supply
"Take this one, we don't have that other one in stock right now" said the seller about the cap for the water supply. Well, we knew that. An important part of our design is the "water block". A kitchen cupboard, partly in front of the entrance to the sliding door, in which we placed our clean and dirty water tank so that we did not have to make extra holes in the body of the bus (= less chance of rust forming).
The cabinet has a cap for the water supply and a drain for the waste water tank. It works very conveniently, the only drawback is that the cap of the water supply is horizontal and also placed that way. This means that when we want to fill water, part of the water will run out again. This would not have happened if we had bought a feed that was slanted or if we had placed it on top of the block.
Fortunately, we have found a solution for this and we use a bendable funnel to properly guide the water into the tank.
5. Better hinges and locks
Sandra's father said it like this: "those magnets are not strong enough". But yes, the eye also wants something. So stubborn as we are, we have fitted all kitchen cabinets with 1 or 2 magnets with a pulling force of 10 kilos.
Unfortunately, it soon turned out that the drawers were not strong enough and it often happened that the drawer flew open in the bend. After many experiments with child locks, extra magnets and blockades for the cabinets, we have come to the conclusion that the "old-fashioned" hook simply works best for the drawers. Despite the fact that it is slightly less beautiful than the magnets, we are happy that we can turn the corner again with confidence!
Conversion from bus to camper bus (video)
Do you want to go a little deeper, get inspired and see how someone bought their bus from start to finish and completely converted it? Then the two videos below are definitely worth watching. They both last half an hour, but you will learn so much from the first video in particular! So absolutely worth a look.
#vanlife campervan buy
Not into DIY? Got two left hands and unable to renovate or rebuild a van? Or are you just not into it? Of course you can also just buy a nice camper van. Although it may cost more, you can hit the road right away without having to invest a lot of time and energy.
Do some research to determine which models and brands appeal to you. Of course you can also choose to buy a self-built camper van from someone. There are plenty of camper vans for sale on, for example, the Bus camper buy and sell Facebook page.
Start by checking these types of groups, but also websites such as Marktplaats and 2ehands.be. Try to get an idea of ​​what a campervan costs and what you can get for your budget. Once you get to know the market a bit, you can make an informed decision to buy a campervan. As soon as you see a van that appeals to you, don't be afraid to make an offer.
Whatever you choose, it's always a good idea to have a mechanic review it before you buy it. Of course you want your campervan to be as reliable as possible and there are no surprises along the way.
Camper bus and vanlife tips for the road
Map out a tour route
One of the best things about traveling in a campervan is the freedom. However, it pays to have a rough plan of where your trip is going. This way you avoid some of the stress about where to stay or where to go shopping. We have a travel route page on Wereldreizgers.nl with a number of nice example routes where you can gain inspiration, take a look.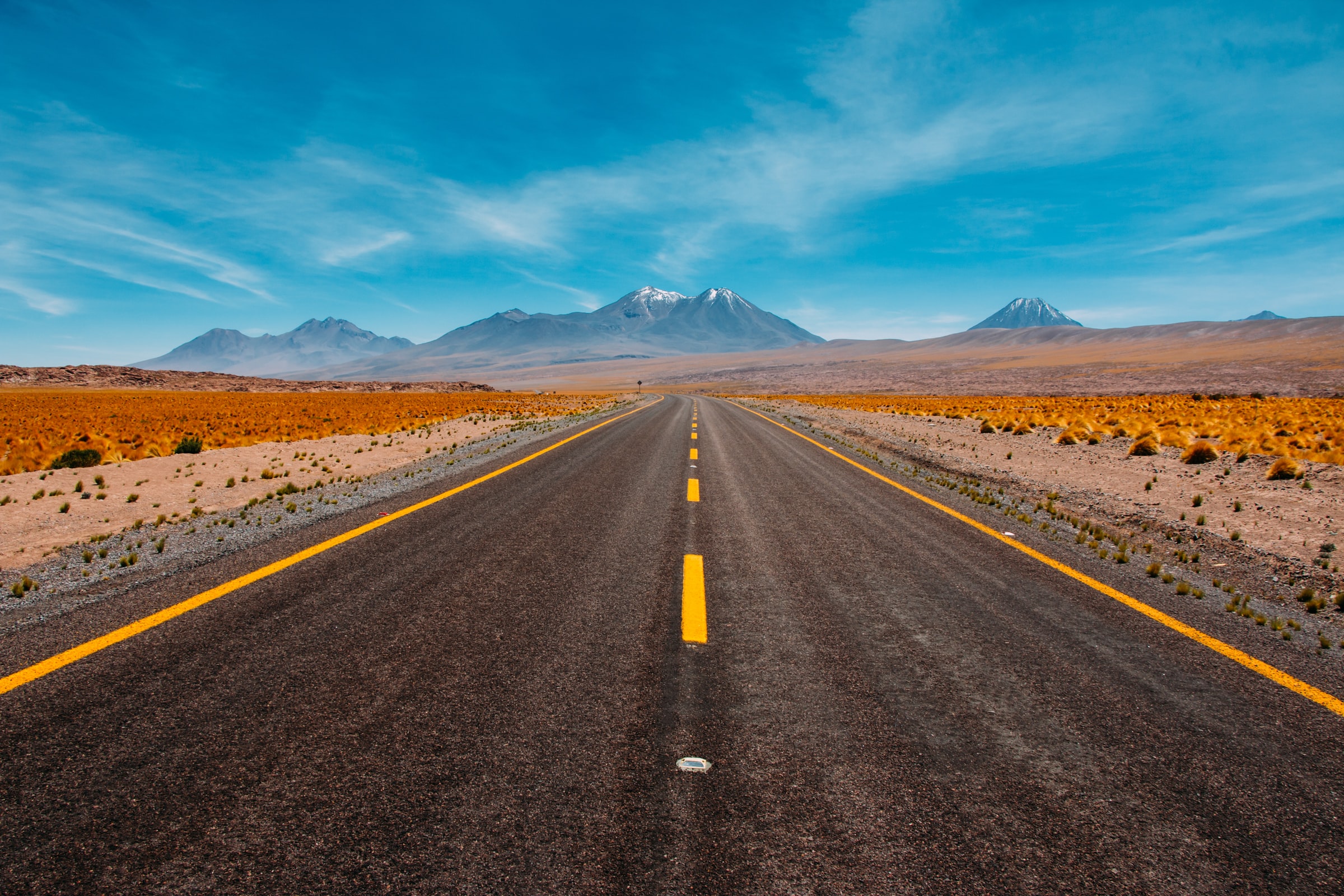 That said, you should still allow yourself the flexibility to enjoy the freedom. Spending an extra night at a beautiful camping spot you've come across, or visiting a city you've never heard of on a whim. Keep options open! You don't have to have every minute of every day planned. Make an overview with a timeline so that you know approximately where you want to be and when.
Find out where you can camp for free
Paying for campsites every night can add up quickly, with some even charging prices as high as $50 a night. So to avoid going bankrupt just on parking lots, you need to figure out how to camp cheaply or even for free in your campervan. But how are you going to find that suitable motorhome pitch? The easiest way these days is to just download some smart apps. Reisstel.nl recently made a fun, informative video about it which you can watch below.
Also read: From world trip to motorhome trip | Get to know Reisstel.nl
Camper contact, ioverlander en Park4night are great apps for campervan owners. With Campercontact, because it has a wide range, you can easily filter on what kind of place you are looking for. There is also an option to filter for freeand how it is assessed. An additional advantage is that many people use these apps and therefore many photos and reviews are shared.
Finally, the website of NKC.nl very much camping tips sorted by country, also worth checking out.
Organize and pack smartly
Last but not least: Smart packing. Smart packing is essential for a good campervan experience. Without any prior planning and an idea of ​​where everything should be, you will quickly take too much with you. Not only that, but your van will be a disorganized mess, which is the last thing you want when you live in such a small space. Constantly having to move everything is not going to benefit your state of mind.
It is important to find a permanent place for everything you take with you. A well-designed motorhome should have lots of small storage compartments to maximize space. Keep this in mind if you are going to build a camper van yourself!
Of course, the idea is not to fill all these spaces just because they are there. Just make sure everything can be neatly stowed away when needed. Not only does this give you peace of mind, but after a while you will also be able to find everything in the pitch dark. So handy.