TRAVEL NEWS – November 1, 2021: Groningen will have a direct ferry connection to Groningen early next year, in April to be precise Norway† It is an initiative of shipping company Holland Norway Lines. The new ferry line will Eemshaven in Groningen with Kristiansand in the southernmost part of Norway. The first sailing will take place on April 7, 2022. This makes it the first direct connection with Scandinavia from the Netherlands.
Also read: Round trip Scandinavia | An unforgettable journey from fjord to smørrebrød
Market research and meeting demand
Market research was conducted beforehand in both Norway and the Netherlands. This involved collaboration with the port of Groningen Seaports, the Northern Development Agency (NOM), the province of Groningen and the municipality of Hogeland. The initiators of Holland Norway Lines started setting up the new connection over a year ago.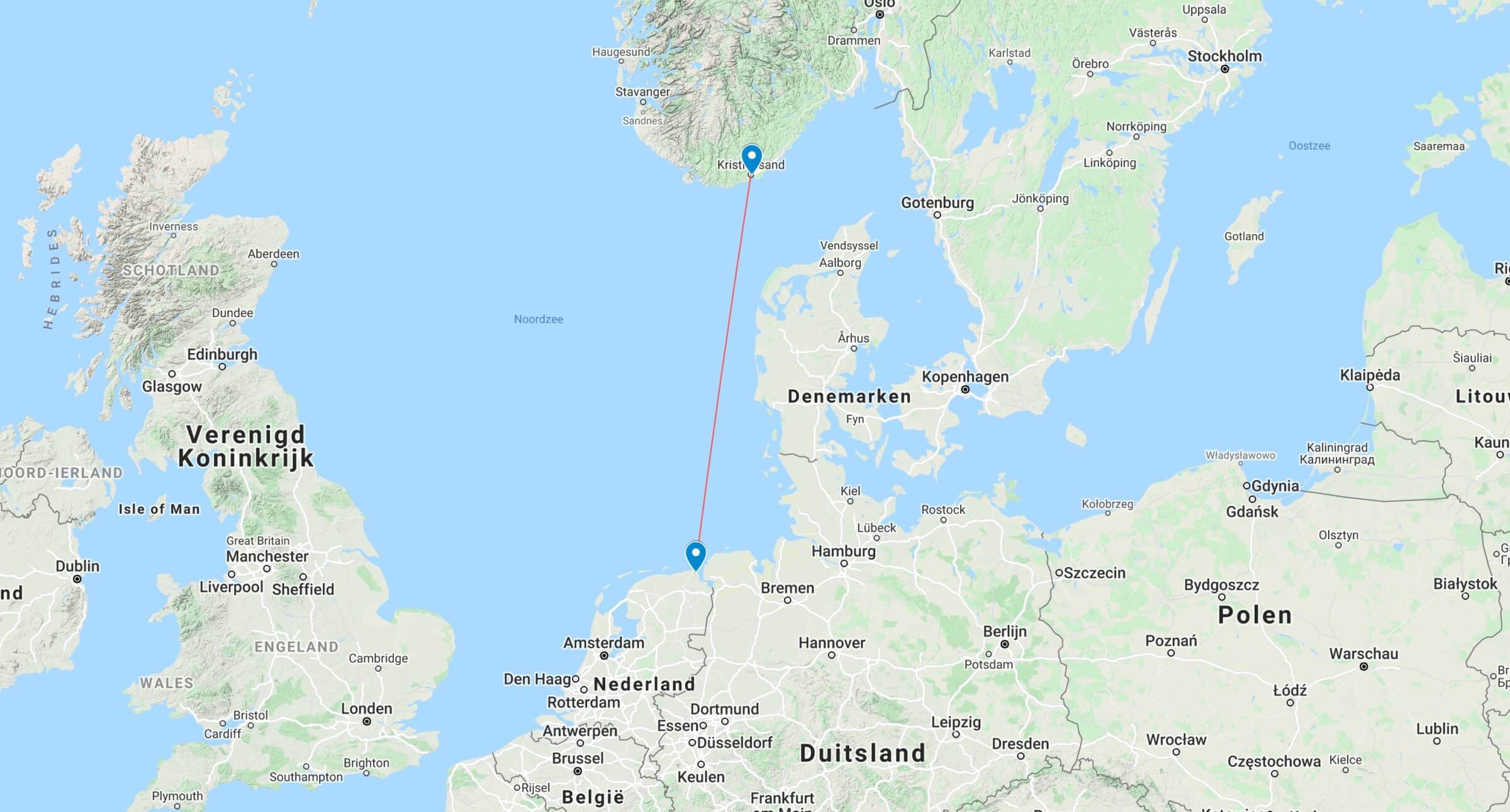 Because this is the first direct sea connection between the Netherlands and Scandinavia, it is expected to be a popular route. There is a lot of interest in the route from both the Netherlands and Norway.
Also read: Northern lights | Hotspots to Hunt for the Fascinating Aurora Borealis
People + vehicles
Holland Norway Lines will use a ferry suitable for people and vehicles for the direct ferry connection to Norway. A modern cruise ferry ensures a comfortable crossing.
The ferry ship MS Romantika that will sail on the Eemshaven-Kristiansand route has recently been equipped with modern techniques to improve sustainability. The ship will carry both passengers and vehicles. There is space for cars, campers, caravans and also trucks. There are extensive possibilities for companies to transport freight to Norway.
Departure and arrival times
Three times a week (Tuesday, Thursday and Saturday) the MS Romantika departs from Eemshaven at 15:00 and then arrives in Kristiansand after an overnight sailing at 09:00. It is possible to book a comfortable cabin for the night.
The ship can take up to 1500 passengers per crossing and has a varied selection of restaurants, cafes, (tax-free) shops and entertainment.
Whether you prefer a relaxing night of travel or want to start your holiday in one of the various bars and nightclubs on the ship, you have the choice. Below are some pictures of the inside of the ship (click to enlarge)
More information about the MS Romantika and the facilities on board you can here can be found on the Hollandnorwaylines website.
Prices
The minimum price for a return ticket to Norway for 'foot passengers' (including overnight stay) is 225 euros per person (2 people in one cabin). Including car, a minimum price of approximately 250 euros per person applies.
The full rate list is here can be viewed on the Hollandnorwaylines website.